スキーム >
Kyūtō Ryū tea ceremony "the new way of Japanese tea ceremony for the office worker"
please contact us.
info@910ryu.com
Kyūtō Ryū - The Kyūtō Tradition of Japanese Tea Ceremony. -Kyutoryu tea ceremony-   Kyūtō means 'hot water service' in Japanese and in Kyūtō Ryū refers to the electric hot water kettle provisioned in office tea rooms.
What comes to mind when you think of the Japanese Tea Ceremony (chanoyu)?
Many people think of refined, middle or older age women dressed in kimono, sitting in the formal seiza sitting position in a tatami mat room, politely preparing and drinking tea in an air of high ceremony.
But when Sen Rikyu perfected the Way of Tea in the late 1500s, the attendees at tea gatherings were mostly samurai men.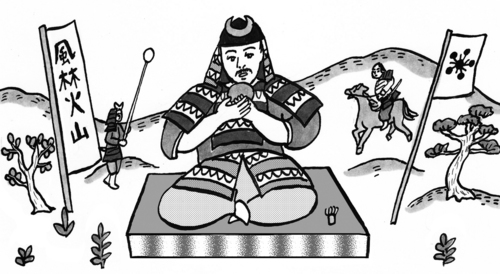 copyright2015:Nameko Shinsan/910ryu tea ceremony
Living and dying by the sword, the samurai savoured the opportunity to partake tea in the tranquil space of the tearoom. The tearoom was a haven to refresh their spirit away from the tumultuous battlefield.
Now, 400 years after Rikyu. . .
The modern day samurai are business people: the salary men and office women of Japan and abroad!
copyright:Nameko Shinsan/910ryu tea ceremony
Working each day in the tumultuous battlefield of modern business, business people need their time to partake tea and refresh their spirit, too!
The Kyūtō Ryū Tradition of Tea is a movement encouraging business people to conduct Japanese tea gatherings in the tearooms of modern day offices!

Copyright: kyutoryu tea ceremony All Rights Reserved.
---
---
« 【展覧会レポ】日本民藝館「柳宗悦と古丹波」 (競合分析)
» We, Kyūtō-Ryū, appeared on the BBC website! (news)
---