マイルストーン >
Group dating tea ceremony with Japanese women
We, Que-Toe-Ryu-Sado will have group dating tea ceremony with Japanese women .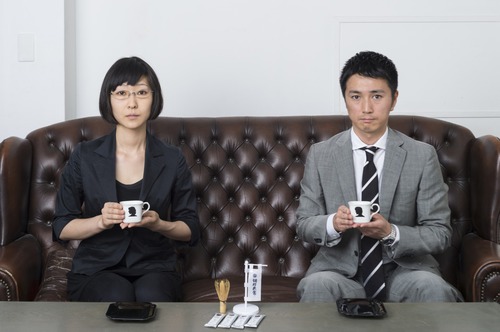 We'll have Japanese tea ceremony for beginners, so everyone will enjoy!
We're sorry that many women've already booked the ticket, so we welcome only men now.
●day and time
●fee
1500yen, includes a cup of matcha and some sweets
Ishigami building 2F,7-15 koyama4-chome,Shinagawa-ku,Tokyo,JAP
●How to book tickets
Please pay the fee with VISA or MASTER cards.
Would you choose the time,2pm or 5pm and click one link to pay? 
======
We are happy if you also read our concept that we'd like to update Samurai tea ceremony in offices.
Kyūtō Ryū - The Kyūtō Tradition of Japanese Tea Ceremony   Kyūtō means 'hot water service' in Japanese and in Kyūtō Ryū refers to the electric hot water kettle provisioned in office tea rooms.
What comes to mind when you think of the Japanese Tea Ceremony (chanoyu)?
Many people think of refined, middle or older age women dressed in kimono, sitting in the formal seiza sitting position in a tatami mat room, politely preparing and drinking tea in an air of high ceremony.
But when Sen Rikyu perfected the Way of Tea in the late 1500s, the attendees at tea gatherings were mostly samurai men.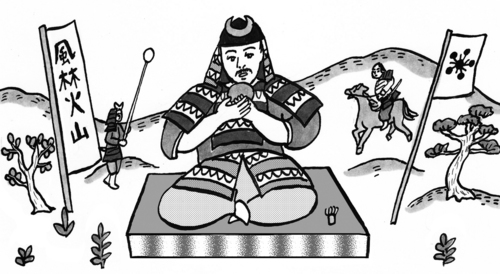 copyright2010-2014:Nameko Shinsan/910ryu tea ceremony
Living and dying by the sword, the samurai savoured the opportunity to partake tea in the tranquil space of the tearoom. The tearoom was a haven to refresh their spirit away from the tumultuous battlefield.
Now, 400 years after Rikyu. . .
The modern day samurai are business people: the salary men and office women of Japan and abroad!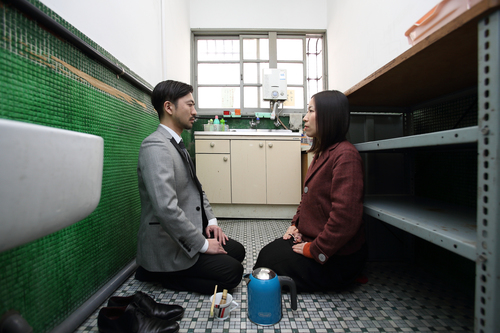 Working each day in the tumultuous battlefield of modern business, business people need their time to partake tea and refresh their spirit, too!
The Kyūtō Ryū Tradition of Tea is a movement encouraging business people to conduct Japanese tea gatherings in the tearooms of modern day offices!
copyright2010-2014 910ryu tea ceremony/給湯流茶道
---
---
« 【茶会・終了】婚活系クリスマスイブイブ茶会! (マイルストーン)
» 【茶会・終了】秀吉の北野大茶会に思いをはせる茶会@京都ヒトツカベ (マイルストーン)
---